Meet Our Friendly Novi Dental Office Staff
The first thing you'll notice when you walk into our Novi dental office is the incredibly friendly and inviting atmosphere. Members of our staff have been hand-picked to provide you with the best possible experience during your visit to the dentist.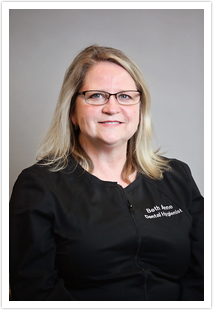 Beth Anne, Dental Hygienist
Hi, my name is Beth Anne and I work part time for Dr. Tariq as a dental hygienist. I have been in dentistry for quite some time. I worked as a dental assistant while earning my hygiene degree at Mott Community College. I have been working in dental hygiene since 1983. I enjoy what I do and I like getting to know my patients. In my spare time I like to hike and I spend a lot of time volunteering for several organizations.
Hayley, Dental Hygienist
Hi, my name is Hayley. I am originally from Rochester and received my bachelors degree in dental hygiene from Ferris State University. I love to travel and have been all over Europe and the US. In my spare time I am also a Crossfit coach, I am very passionate about overall health and fitness and I love to help people reach their goals. I have volunteered in numerous free clinics throughout the area to help support my community. Volunteering is extremely humbling and something I greatly enjoy. I care greatly about all my patients, and treat them as such.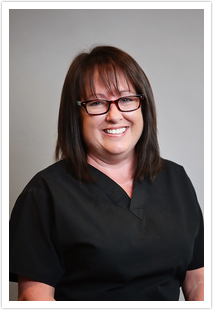 Cheryel, Office Manager
Hi, my name is Cheryel I work for Dr. Tariq at the front desk. I have been in the dental field since 1992. I truly love my job and taking care of our "extended" family (patients)! When I'm not at Smile Innovations the majority of my spare time is filled with volunteering for a wonderful organization that places retired racing greyhounds in forever homes.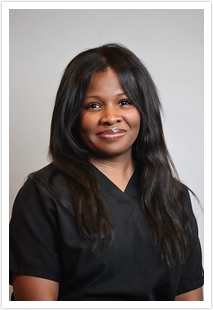 Joy, Dental Assistant
Hi, my name is Joy and I am Dr. Tariq's lead dental assistant and have a quite a few years experience. I truly enjoy working with our patients and my co-workers at Smile Innovations. During my time away from the office I focus on my family and friends. I enjoy numerous sporting and recreational activities.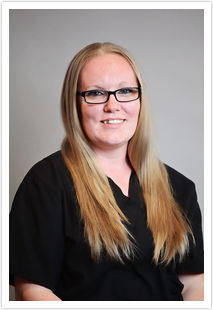 Heather, Dental Assistant
Hi, my name is Heather I have been a dental assistant since 2010. I enjoy working with the kind and friendly staff and patients here at Smile Innovations. In my spare time I coach my daughter's Cheer Leading Team. I enjoy the nature trails at Kensington Park where I can do some bird watching. I also volunteer with my local animal rescue/shelter.